Every year as the snow melts, we start getting calls about homes that are having water drainage problems. This year has been no different. In fact, it seems like every day we're talking to another client about how we can help them improve the drainage around their home to prevent future damage.
This year has been particularly challenging for homeowners as melting snow has created ponds in their backyard and rivers down the driveway. Standing or flowing water always has the potential to damage property and should be addressed before the next heavy rain or snowmelt event.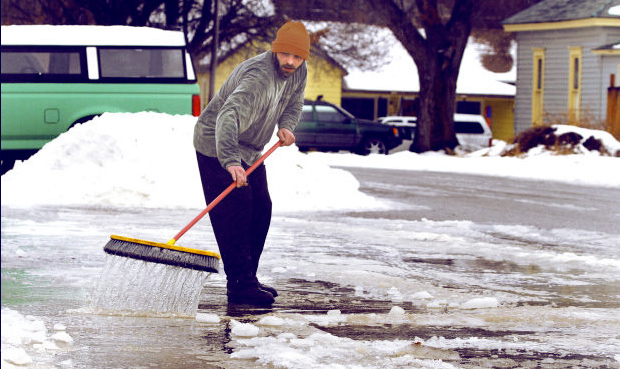 Why worry about drainage?
We'll be the first to admit – you probably aren't going to get many compliments about an excellent drainage system. They aren't as flashy as beautiful flowerbeds, but they just as important in making a landscape attractive and functional.
Without proper drainage, any time and money you spend on your landscaping could be wasted if heavy rains cause erosion or flooding. You also risk water seeping into your basement, causing damage to the foundation and other property you have stored there.
Over time, erosion and drainage issues can seriously impact home and property values, causing foundations to shift or sink and leading to expensive home and landscape repairs. It also can drown grass and other plants and create a breeding ground for mosquitoes.
Good drainage can help
Installing an effective drainage system will help relieve any low spots on your property and ensure that water has a place to go during a heavy rain event. It increases the longevity of landscaping and can even add to the attractiveness of your property.
Great Goats Landscaping specializes in designing and installing drainage systems that can handle heavy rain events without detracting from the function and aesthetics of a property.
If your tired of having a lake outside your backdoor every time it rains, give Mike and his team at Great Goats a call today to see how they can help for a free consultation.