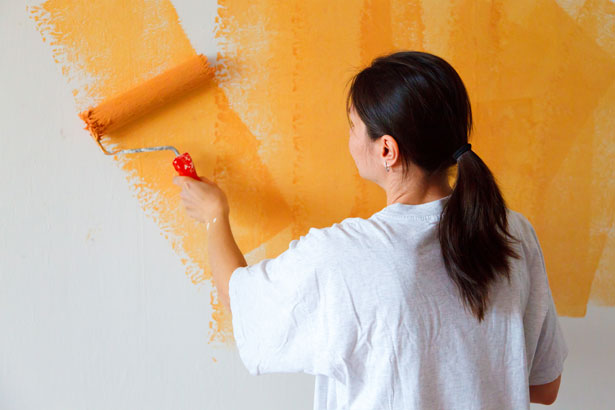 Looking to give your home a facelift without committing to a major renovation? A fresh coat of paint is one of the easiest ways to refresh a space quickly and on a budget.
We love how new and revitalized a room can look after it's been repainted.
Painting the interior of your home can add more than just a different color. Keep reading to learn about the benefits of painting the interior of your house.
Fresh paint increases home value
Thinking about selling your home? One of the best ways to get top dollar is with paint. Giving your home a fresh coat is an easy and inexpensive way to update the look of a room while making it new and clean. Painting is one of the few things that will give you a big return on investment when you sell.
Squeaky Clean
No matter how clean you keep your home, walls begin to show dirt and wear over time, even after they have been thoroughly scrubbed. In fact, if it's been a really long time since they've been painted, scrubbing might do more harm then good and only rub the paint off the walls.
Paint can instantly make walls and trim look new and clean. While you're painting, it's also a good time to fill in small cracks, dents, holes, and damaged corners.
Improving Aesthetics with Paint
Of course, clean walls and increased home values are great benefits, but most people are looking for that dramatic change in their living space when they paint their walls. Maybe you've been living with the same color for years and are sick of it. Or maybe you have a small room that only feels smaller and cramped because of a poor paint choice.
Whatever the reason, changing the color of a room can give it a whole new feel and make you excited about the space again.
Great Goats – More than just landscaping
Did you know that Mike and his crew are just as good with a paintbrush as they are with a garden shovel? For years they've kept busy in the off-season by painting interiors.
They've just started scheduling for the 2019-2020 winter season, and their openings are already filling up.
Give Mike a call today to learn more about the services they offer and to set up a free quote.