Starting to work on the landscaping around your house can feel like an overwhelming project. Whether your yard just needs some new plants or needs a completely fresh start, redesigning the landscape can seem overwhelming.
If you've never worked on a landscape design project before, it can be hard to know where to start. For beginners, it might be easiest to think of your yard as an extension of your home. Many of the principles used in interior design can apply to your outdoor space too. You already know how to put a room together – working outside should be no different!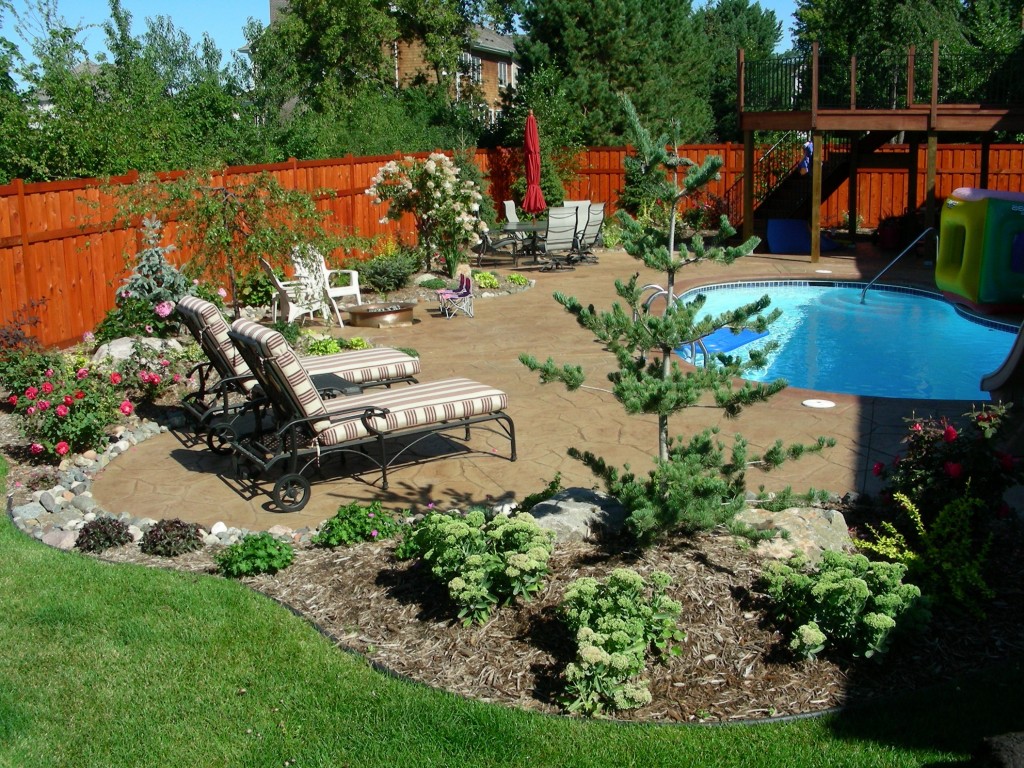 Here are seven tips for people who are ready to give their yard a fresh look.
Determine what you want from your yard and landscaping
Start by making a list of what you want and need. Do you have children that will need a space to play? Do you want vegetable or flowerbeds? Would you like to gather on a patio or deck? Start sketching out some of your ideas. It doesn't have to be perfect or permanent. By just using pen and paper and getting down some general ideas, you an easy play around with things until you find something that feels like it might work.
Consider location
Take some time to study the sun and wind patterns of your yard. You may be thinking about a west facing patio, for example, but in that location, it will probably get a lot of sun. Instead of being relaxing in the afternoon, it will probably just be hot. If you will be adding flower and vegetable beds, you will also need to know how much sun those areas get and if it will be enough to grow the plants you want.
Pause and enjoy your yard as it is
Spend some time in your yard as it is now. Jumping to quick conclusions about your yard can lead to choices that you might regret and don't work longterm. After spending time in your yard, you might learn things about your yard that influence the final design.
Be realistic
TV shows make it seems like the yard of your dreams can be achieved overnight. In reality, they often have huge crews to pull-off the transformation. Even working with a professional landscaper will take time to create your vision.
Choose a focal point
Just like interior design, having a focal point or a series of focal points can be an easy principle to implement in your landscaping design. Whether it's a flowering plant, a tree, fire pit or deck, a focal point draws your eye and pulls the whole landscape together.
Use Scale and pacing
Scale and pacing will give your landscaping a cohesive look. Use a variety of size, shape, and color with tall plants towards the back and shorter plants towards the front helps keep things interesting. Try to find a balance of repetition and new elements in the design. You don't want your yard to feel monotonous, but repetition also gives a feeling of cohesion.
Great Goats Landscaping can create the yard of your dreams
Designing and implementing eye-catching, functional yards is something Great Goats Landscaping has done for years. We work with clients to design elements that meet their needs. If you've been thinking about changing or refreshing your landscaping, give us a call today to learn how we can help create the yard you've been dreaming of.