While everyone's life is a little up-ended these days, you might be looking for an outdoor project to keep your hands busy. Cleaning up your yard this spring is the perfect way to get outside while checking something off your to-do list.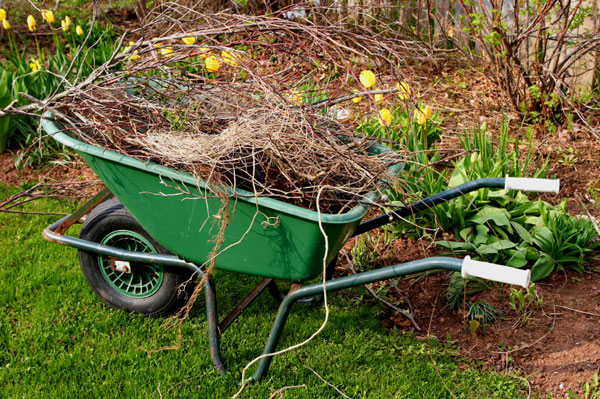 What is different about spring yard work?
Just like you might do spring cleaning in your house, your yard could use some sprucing up this spring too. Early spring is the best time to remove any leftover debris from winter to make sure there is room for new growth this summer.
No matter how much work your yard needs, it's always important to be careful while you're working. Your soil is likely damp from snowmelt. To avoid compacting soil, wait until the dirt is no longer wet enough to form into a ball before beginning any work.
Is it worth the effort?
Starting the summer off right is the best way to ensure your yard will look good all season. When done properly, a good yard cleanup can give your landscaping the boost it needs to look it's best from now until the next time it snows.
Remove debris
No matter how hard or easy a winter is, it always seems to leave behind a mess in everyone's yard. Clean up anything that accumulated in your yard – branches, dead plants, twigs and leaves can all be disposed of. Many Minnesota communities have yard waste collection sites.

Don't forget your tools
Spring is a great time to get your landscape and gardening tools in order. Sharpen any knives or blades that might be dull – including your lawnmower. While you're at it, give your lawnmower a tune-up, changing the oil and checking the air filter and spark plugs.
Too much?
Sound like more then you want to take on right now? Give Mike and his team at Great Goats Landscaping a call today to see how they can take care of your spring yard clean up for you. They offer free estimates and a quick turn around.