Whether or not you plan to list your home on the market this spring, one of the easiest and most cost-effective ways to increase your home's value and make the living space nicer is also one of the simplest: paint.
It's the least expensive investment for the biggest return. About 68 percent of realtors recommend painting walls and 62 percent recommend paint touch-ups.
Did you know Great Goats offers painting services during the winter months?  Contact us today for a free estimate!
There are a lot of things to think about when preparing to tackle a painting project.  Here are a few tips to help you get started:
Interior paint – select warm neutral colors
Neutral colors make it easier for potential buyers to imagine themselves living there because the paint goes with just about anything. Many buyers also don't want to shell out extra cash to paint after closing.
Using beiges, tans, golds, grays and "greige"—a blend of gray and beige is a good way to create an inviting space. Avoid white because it is too stark.
Know which rooms to prioritize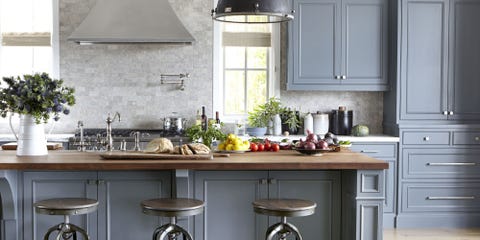 Paint is the simplest, most effective, and most transformative way to change a space, the right kind of paint can make a small room look bigger and a cavernous room look smaller.
Tiny rooms can appear bigger if you paint with a lighter color. If you paint the trim and the walls the same color, you create the illusion of larger space. If you have a big room that you'd like to appear smaller, use a warmer or darker color which will also give the space a cozy feel. Lighter, neutral colors always photograph better because they make a room feel brighter.
The best places to focus on painting are your kitchen, bathrooms, entryways and foyer.
Paint types matter
Paint is more than just color. Different finishes and sheens can effect how the paint color looks, how easy a wall is to clean, and other factors.
Here are some good tips:
Stick to flat or eggshell sheens on broad walls, as they will not show off the nail pops and unevenness in walls as much as a satin will.
Satins and semi-gloss coats are better for durability and stain resistance.
Use semi-glosses on the trim and doors to make it easier to clean dust and handprints.
Use eggshell or semi-gloss in the bathrooms where there might be moisture and don't forget to paint the trim and ceiling, not just the walls.