So, your thinking about hiring a professional installer this year to decorate your house with Christmas lights for the holidays.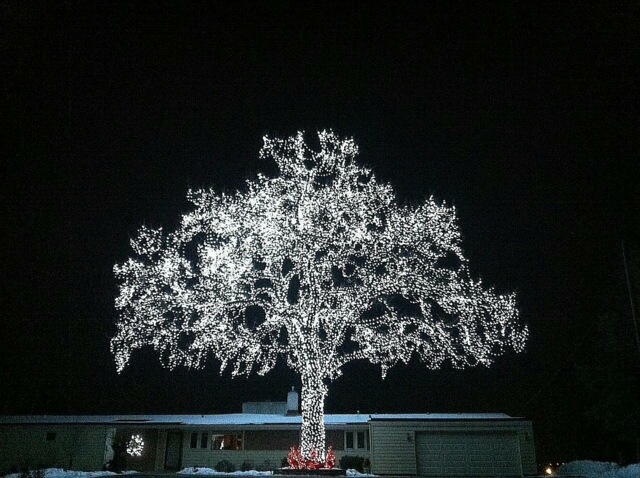 Some people love the challenge and creativity of installing their own lights. If that's you, great! But, if the idea of climbing on your roof with strings of lights fills you with dread, keep reading. We'll give you some tips on hiring a great installer that will have your house looking like a Christmas card for the holiday season.

1. Don't settle for the lowest bid
I know it's tempting to save a couple of dollars and go with the lowest bid. However, we all know the trisum "you get what you pay for." The cheapest installers are probably cheap for a reason, maybe multiple reasons. You will most likely be compromising on design and installation experience. You also might run into some reliability issues, possibly with the lights and with the service. Avoid hiring people whose prices are too good to be true – they usually are.

2. Make sure they are insured
Installing Christmas lights inherently comes with risk, both to the installer and to your property. Don't be shy about asking if your installer carries insurance and the extent of the insurance carried. Asking isn't insulting to the installer – it shows that you are a careful customer who wants to be sure that there is protection if there is any damage or injury.

3. Ask about where they source their lights
Knowing where your installer buys their lights will give you a clear idea about the quality that you'll be getting. Professional grade Christmas lights are a higher quality than what you will find in most stores. Installers that buy their lights a box store might not be as experienced and you might be the one to stuck with quality problems that pop up. 

4. Pay only a reasonable amount upfront
It's common to pay a portion of the project upfront, but if your installer needs more then half, consider going elsewhere. If the installer is requiring more before starting, it's a red flag that should warn you away.

5. Ask for references
Anyone who's good at their job should have happy customers, lots of them, and they should be more than willing to share those references with you. There is no plausible reason an installer would be unwilling to send you a list of references.

6. Ask about problem resolution policies
No matter how professional and experienced the installer is, sometimes things come up and there are problems after installation. An experienced installer will recognize that and have policies in place to resolve those issues. The most important thing to know upfront is if the installer is willing to come back for any lights that go out or similar issues and how much they charge.
8. Avoid solo installers
Obviously Christmas installation is seasonal and most installers do other forms of work during the rest of the year. What you want to avoid is the person installing lights out of the back of his pickup just to make a little holiday cash. Go with a professional that is established and has a team ready to handle your job in a professional and timely manner. 
Beautiful Christmas lights take planning
No matter who you hire to install your holiday lights this year, planning will be involved. Most quality, professional installers quickly fill up and you want to make sure they have time to create a Christmas lighting plan for your home. 
Choosing Great Goats Landscaping to install your Christmas lights
Great Goats Landscaping has been helping decorate homes and businesses for the Christmas season for years. We are an insured, locally owned team that has the design experience to make your home look it's best this year. 
We offer free consultations and would love to talk with you about giving you the holiday house you've been dreaming about.