Love spending time outside but don't have a comfortable place to sit and entertain? A deck might be the perfect solution.
If your yard slopes or you aren't excited about the idea of adding a concrete patio, a deck can be a great option. You'll be able to comfortably spend time outside while adding to the value of your house.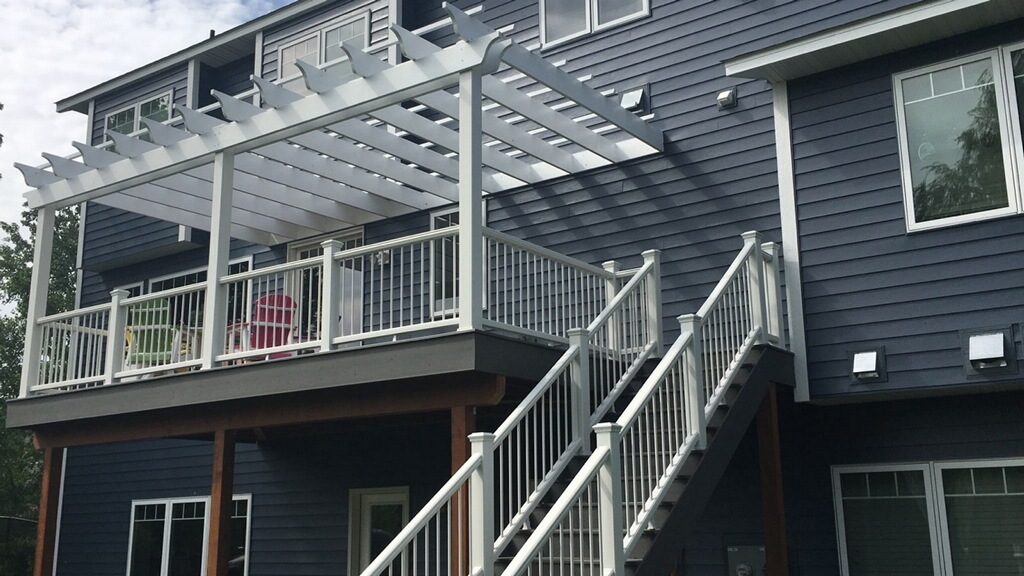 Here are some of the biggest benefits of adding a deck to your home.
Outdoor living spaces are on trend right now
One of the biggest trends right now is having an indoor space that flows into an outdoor space. Homeowners today want to be able to enjoy their yard and landscaping as much as they enjoy their home. A wood deck is a great way to get the indoor/outdoor space feel. Decks can be designed to fit with the structure and style of your home and can provide easy access to your yard.
Host friends and family get-together
If you enjoy entertaining, having a deck gives you the perfect area to throw a summer barbecue, birthday party, picnic, or other holiday events. Summer get-togethers are easier and more comfortable for groups of people on a sturdy deck with lights and furniture.
Enjoy the outdoors
Adding a deck to your home will naturally increase the amount of time you spent outside. Imagine stepping out to enjoy your morning cup of coffee or eating supper outside just because you can. Some people even use the deck as a home gym area to workout in the fresh air.
Great for pets and kids
A deck with a railing is a great place to let kids and pets safely play outside without worrying that they are going to be able to wander off. They will be able to play, and you'll have the peace of mind knowing that they are safe and near the house.
Add value to your home
One of the most practical reasons to add a quality deck is that it will increase the value of your home. According to experts, many people recoup about 70% of the cost of a deck in their home value. Even if you aren't in the market to sell, adding to the value of your home is always a good thing.
Deck material options for everyone
Decks can be built in a variety of materials that have varying benefits and drawbacks. Treated wood is the lowest cost option. Cedarwood has a higher cost but is long lasting and the best for paint or stain finish. Composite material has the longest lifespan and requires zero maintenance, but it also comes with the highest price tag.