Spending time on your deck through the summer months is almost an American tradition. Everyone dreams of long days spent on a deck, hanging out with friends and family.
Thinking about adding one for your home? The key to having a deck you enjoy and use for years to come is planning and making the choices that will last.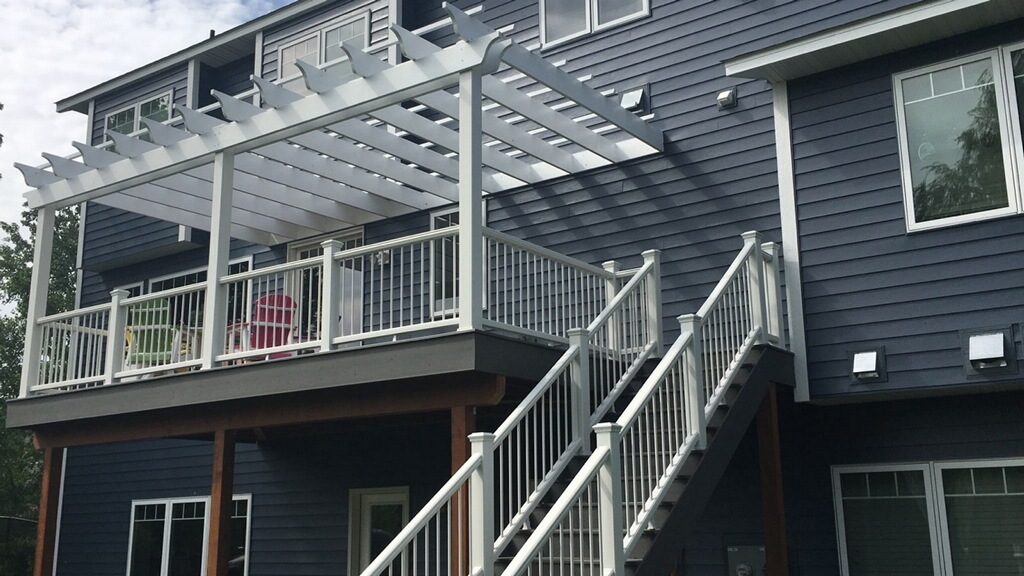 What will you use your deck for?
Have a clear idea of what you are planning on using your deck for to make sure the finished product will work best for you.
Dreaming of family meals outside? Make sure you have about 4 feet around the table so people can comfortably walk.
Have barbecues and cocktail parties in mind? Consider adding a prep station and serving area plus seating around the perimeter.
Just want to relax? Create an area for lounge chairs and a low table in a comfortable spot.
Once you know what you'll be using your deck for, test drive the area with stakes and string outlining the space. Place furniture inside to see if there is enough room and to see if you like the layout.
Consider your material choices
Your contractor will be a great resource for selecting what type of material you use on your deck. Still, a little research will help you make an informed decision. Typically, decks are made from pressure-treated wood, composite, PVC, or cedar or redwood. Each of these options has pros and cons. If you prioritize easy-care, choose manufactured boards. If looks are most important to you, wood will be your best choice. A little research will help you choose a material that will give you what you're looking for.
Don't forget local rules and regulations
Many aspects of deck construction and design are covered by local codes. Homeowners associations also often have guidelines about aesthetic choices that can cover materials, finishes, and handrail appearance. Since your deck will probably be visible for everyone to see, violations could be expensive to correct and worse, could lead to disaster if it isn't constructed properly.
Give Great Goats Landscaping a Call
Ready to add a deck of your own? Give us a call today to set up a free consultation. We can design and built the deck of your dreams, and you'll be enjoying summer cookouts before you know it.